Here are some pictures of the small castle
we have in our street, right in the
neighborhood of our Studio.
(Schloss-Strasse= Castle Lane)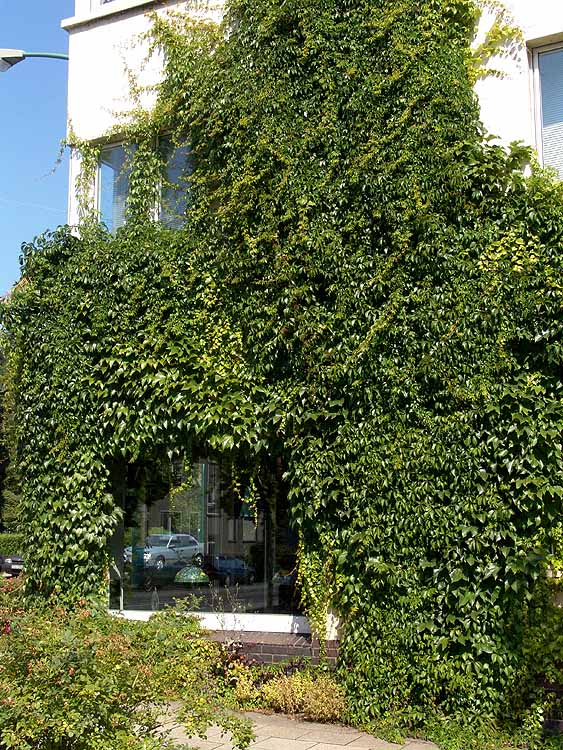 That's one of the windows of our Tiffany Lamp
showroom, our "Castle". We live next floor.

This picture is taken from the position near
Gluehstasse #1. Here is our private entrance.

When you walk around the corner, you are in the
Schloss - Street: (Schloßstrasse)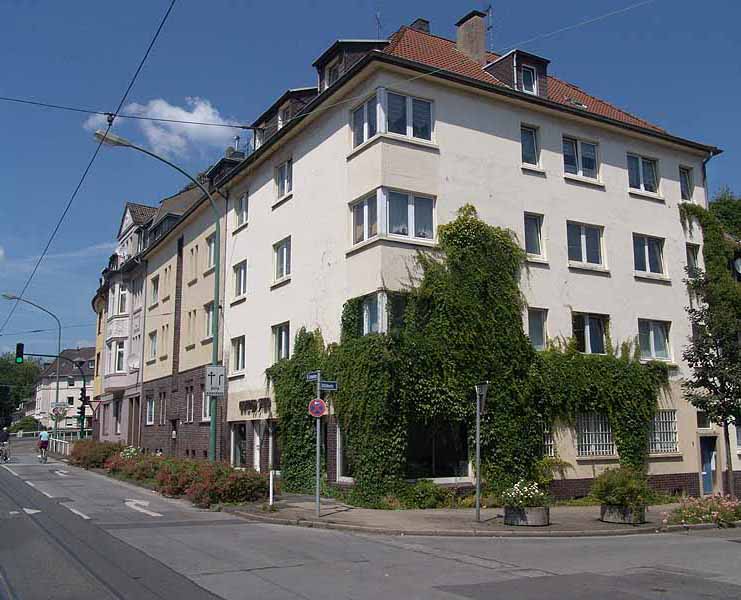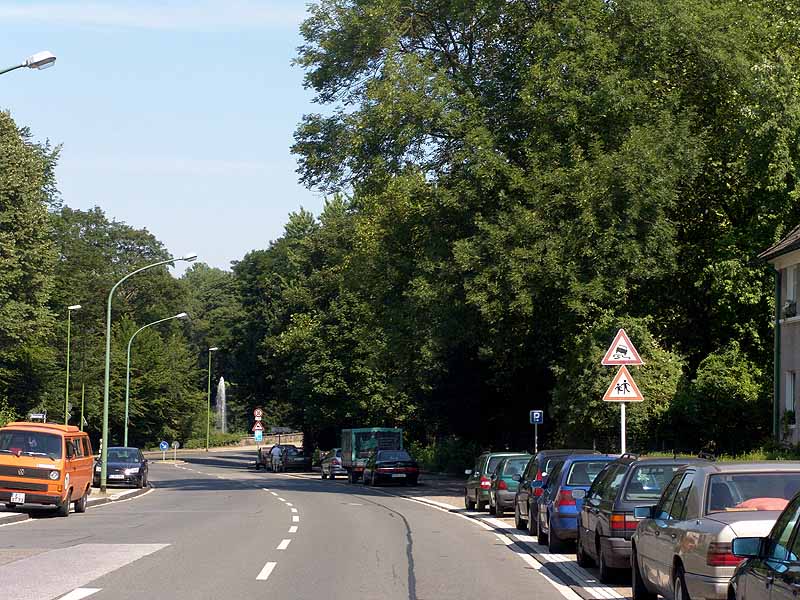 on the way , 1Minute later.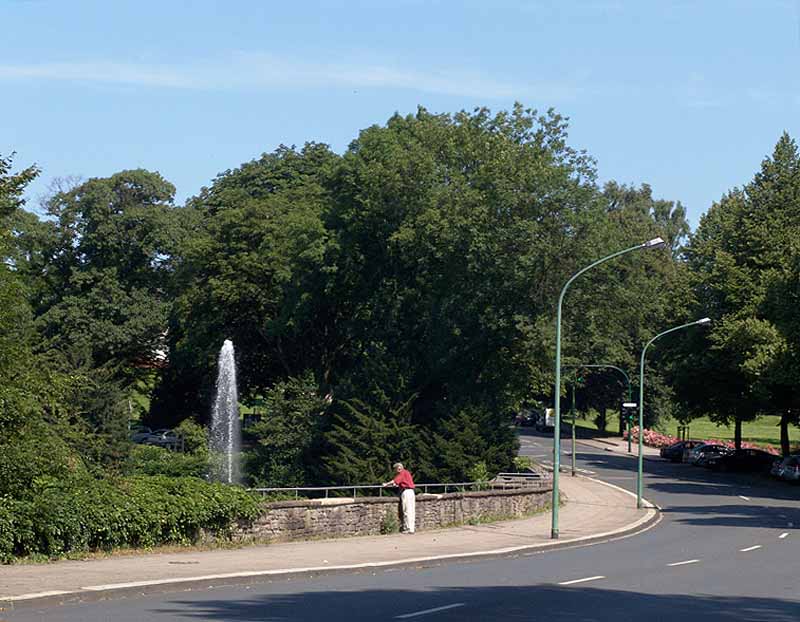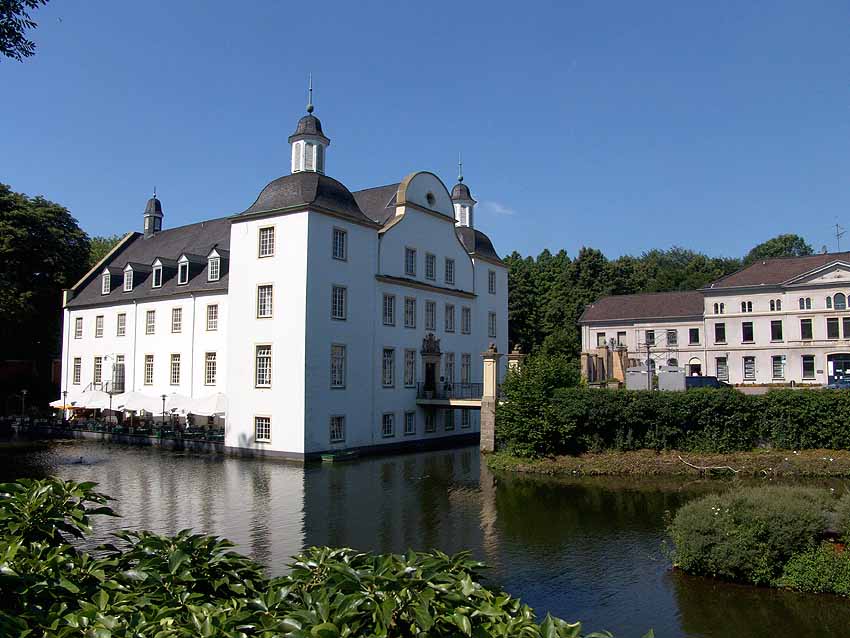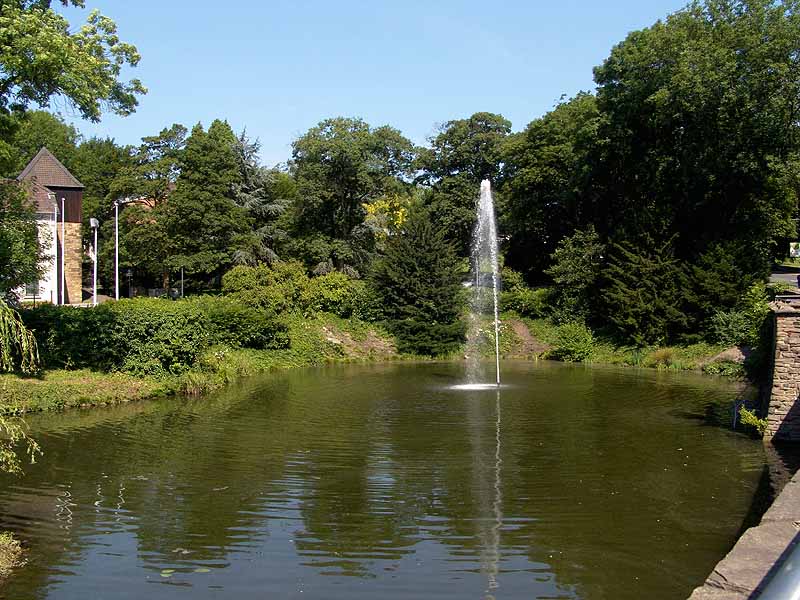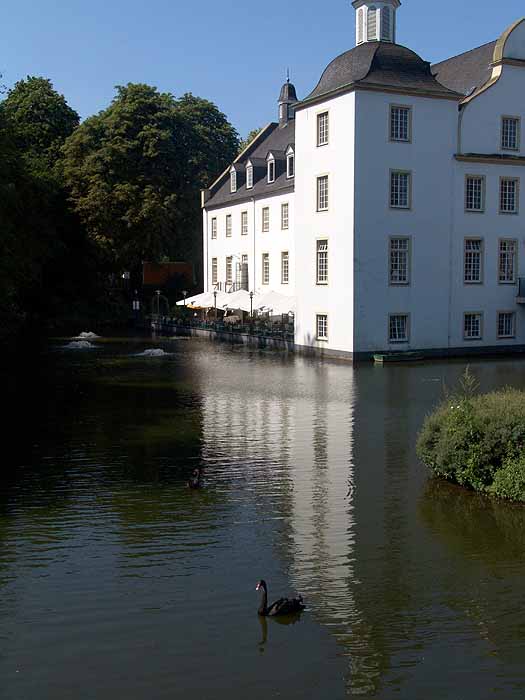 The restaurant is open, how about dinner?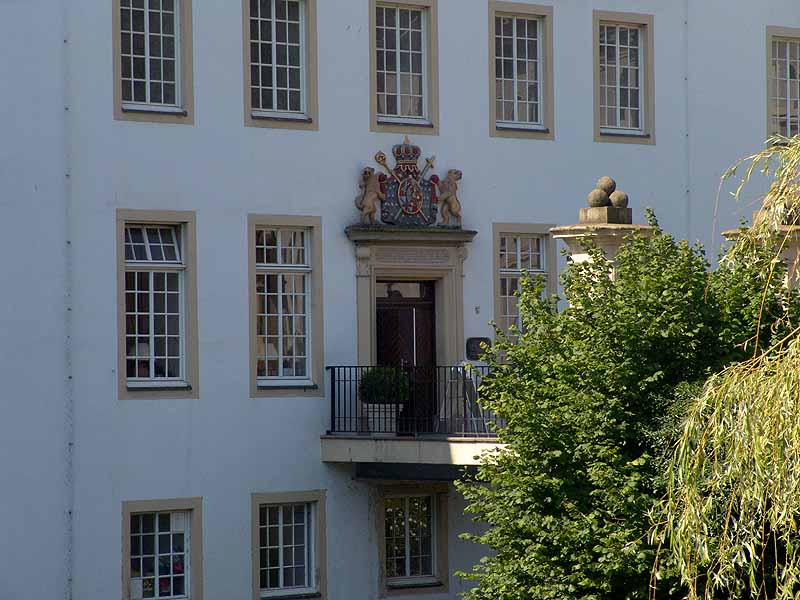 Entrance of the restaurant in the Castle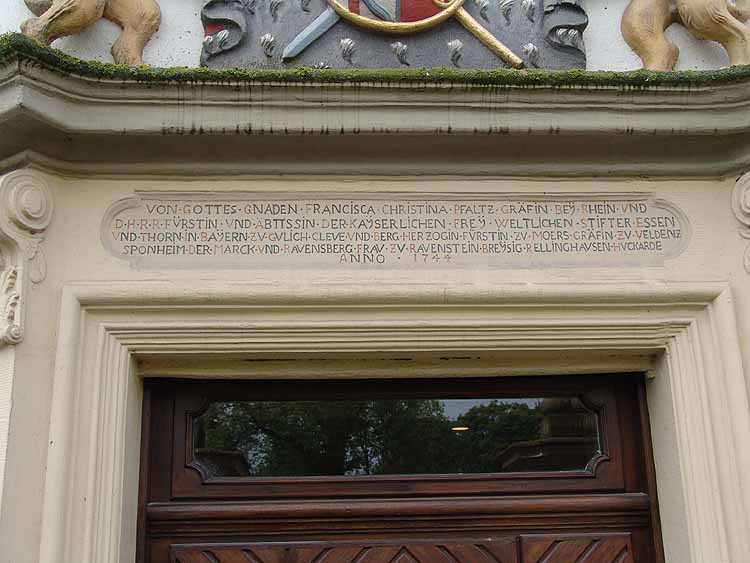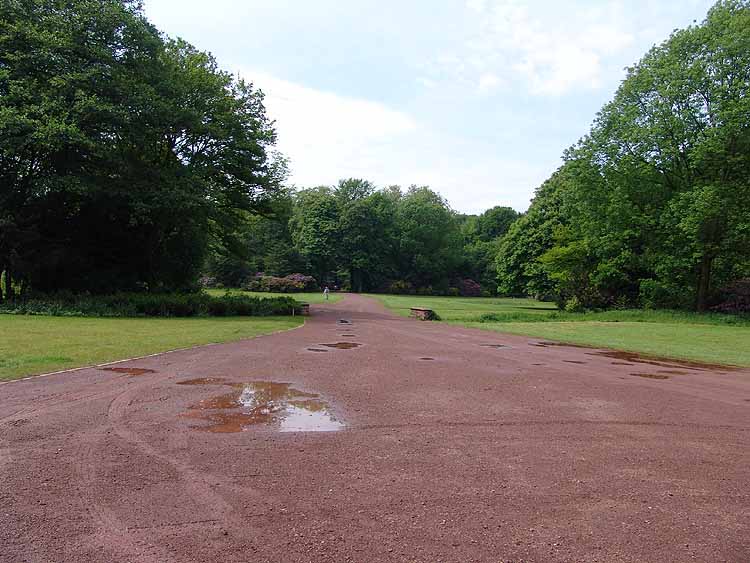 The Park behind the Castle

Dr. Hans-Peter Grotepass
Gudrun Grotepass
Schloss-Strasse 68 45355 Essen / Germany
Phone : +49 201- 651112
Cell: +49 171-111 2000
E-mail: Info@Tiffany-Studios.com